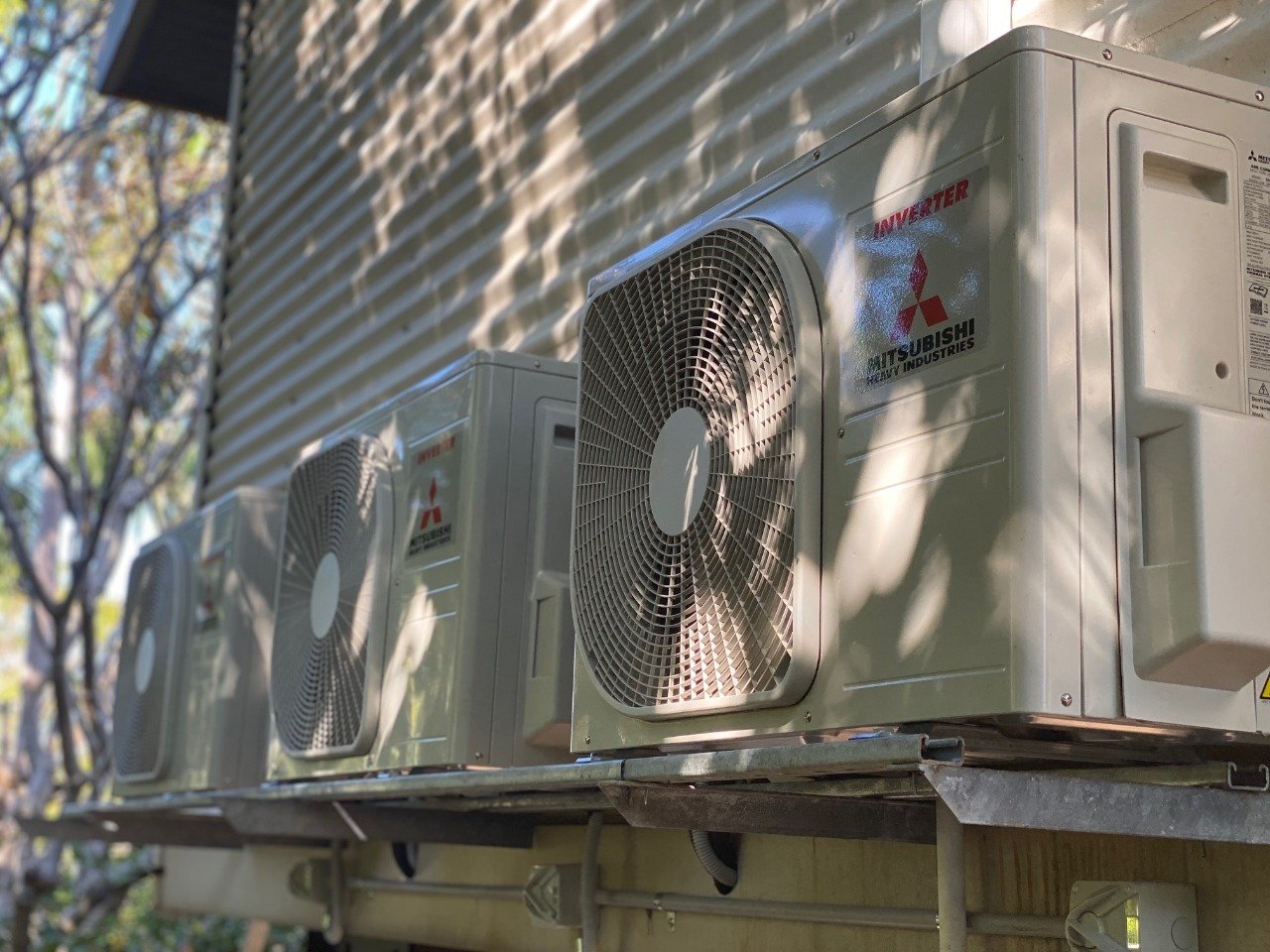 Bought a new car or a/c? Are you aware of the rusting issues that infect the surface of your electronic equipment? Your car is being constantly exposed to the harsh Australian weather! Have you already tried rust proofing to no avail? Do not worry! We provide high-quality electronic rust proofing at Stuart Park. Newer and more advanced form of rust proofing solution that guarantees result! Protect the value of your electronic equipment or vehicle with our anti-rusting technique!
Operating for numerous years in this field, Top End Chill specialises in offering effective anti-rusting solution for your ocean-going vessels, underground pipelines, offshore oil rigs, bridges, electronic equipment, automobiles and other large capital investment at a very affordable price.
How does electronic rust proofing works?
Our anti-electronic process involves replacing the traditional coating methods with the use of electricity to inhibit corrosion on steel or metal. Outdoor split a/c system nearer to the ocean or extreme weather is more prone to rusting. Our highly-efficient electronic rust proofing is highly recommended for these kinds of units, especially the ones mounted on high-rise buildings.
This process slows down the chemical reaction that takes place between steel, oxygen, chemicals, salt and moisture that cause rust formation. The electronic rusting process is designed to reach and protect areas where the normal rust sprays cannot reach including metal panels such as:
Roof, pillars and sills
Doors, bonnet and boot
under body
What makes us stand out from the others?
Over the years we have forged a team of highly skilled licensed technicians to provide highly effective electronic rust proofing solution thus increasing the durability of your air conditioning system. Our services are offered to both commercial and residential purposes. We strive to maintain a rust free solution for your vehicles and equipment, eliminating the chances of invasive corrosion.
Rusting can cause damages to your vehicles or a/c units that are expensive and require replacement of parts if it is not maintained properly. Why not choose our advanced electronic rust proofing solution in Stuart Park to increase the longevity and resale value of your a/c units.
To get our affordable service contact us now.