4 Questions to Ask During Air Conditioning Installation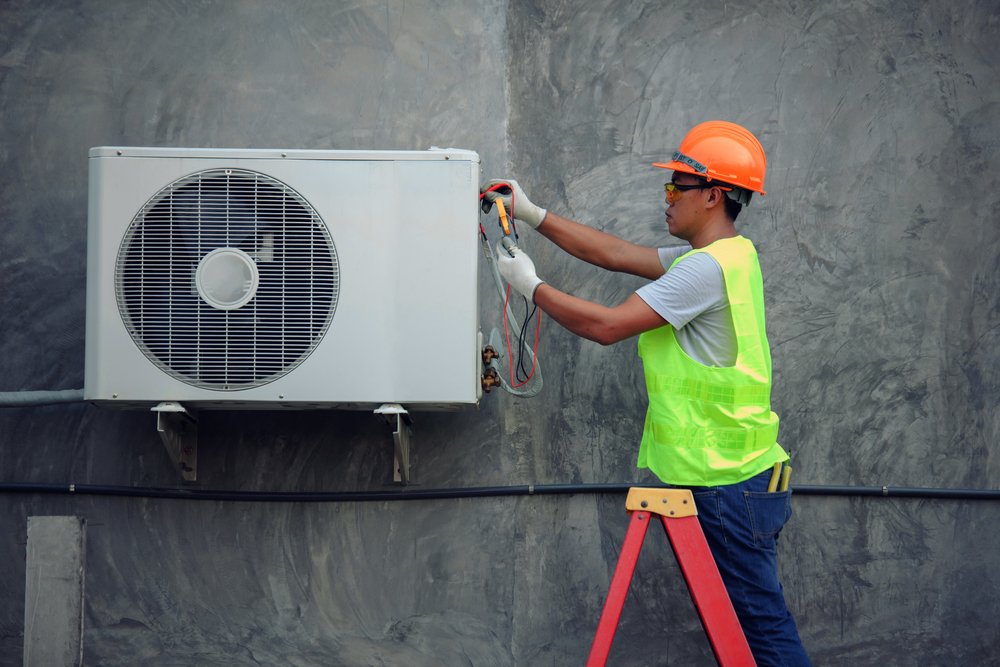 Whether you are looking to get your first air conditioning unit or not, it is very important to ask the right questions. Make sure you choose the right unit and know what to expect during the installation process. Air conditioning installation is not an easy task, especially if you don't have the right equipment and training. It is always better to hire an expert for
air conditioning installation
in
Lyons
. Look for reputable companies like Top End Chill that have extensive experience in handling air conditioning installation jobs of all types and complexities. It is better that you know everything about the new air conditioning system before having it installed. By asking the right questions, you can have peace of mind knowing that you are getting the right air conditioning unit and the best installation service. Here are some questions you should ask the technicians before having your new air conditioning unit installed.
What is your recommended air conditioning system?
When discussing your needs with air conditioning experts, you should ask for their opinion on the type of air conditioning unit your house requires. No two air conditioning installation jobs are the same. Some houses may need central air conditioning units while others may benefit from the installation of smaller units. Air conditioning experts have the knowledge and industry expertise to help you choose the right system for your home. They take several factors into account such as air quality and the size of the room before recommending the most suitable air conditioning system. Therefore, it is always better to hire an expert for
air conditioning installation
in
Lyons
.
How much do I need to pay when getting a new unit installed?
Air conditioning units are often expensive and so you need to ask yourself how much can you afford to pay. Before you choose an air conditioning unit, you should set a budget and try to stick to it as much as you can. The installation cost will vary depending on the company you select to get the work done. Talk to 4-5 companies and ask for a complete breakdown of costs. Take everything in writing and find out what exactly are you getting for the price. Make a comparative price analysis before you sign on the dotted line.
Do you provide warranty?
One of the first things you need to check is the warranty provided by the air conditioning installation company. It is important to ask about the type of warranty the air conditioning company provides. All air conditioning installation companies will have a warranty on their installation services. Make sure the contract that you sign includes all the details about the warranty provided by the company. This will save you money on repairs if something goes wrong within the warranty period. Therefore, it is important to check the warranty that comes with your unit and installation services.
Do you have the licensing required to install and service air conditioning units?
You should always work with air conditioning installers that carry a license to perform their services. One of the most important questions to ask the air conditioning installation company is whether they are licensed or not. Hiring an unlicensed contractor means you can't make warranty claims if the work done is not right or if anything goes wrong. The air conditioning company should have the right certifications from relevant authorities. Check their license and make sure all the documents are legal and correct. Hiring a licensed contractor for
air conditioning installation
in
Lyons
gives you peace of mind.
Air conditioning installation is not a simple task. This is why you need to work with a reputable air conditioning installation company that can get the job done quickly, efficiently and safely. At Top End Chill, we have extensive experience in handling all types of air conditioning installation jobs. We have the knowledge, skills and industry expertise to handle the most complex air conditioner installation jobs with ease and efficiency. We strive to deliver the highest standards of service and take pride in the work we do. If you are looking for reliable and affordable air conditioning installation, cleaning and maintenance services, you can blindly trust and contact our team.